As its name suggests, Football Tactics is a tactical football game on computers. Football Tactics game is a harmonious blend of turn-based tactical style with immersive elements on exciting football game.
---
Football Tactics is designed to fill the gap between complex football management games and the simplicity and depth of classic games. If you love turn-based strategy games, team management and football games in general, download Football Tactics and experience it today!
In essence, Football Tactics is a football management game for players who love tactical style. Press the Download button above, you will experience the free version of Football Tactics Demo before deciding to buy Football Tactics Full on Steam.
Although it is a turn-based strategy game, Football Tactics uses the ball instead of the sword to display the technique and defeat the opponent. Your mission is to develop the team instead of building a base or leveling up units. As the manager and head coach, players need to build a rational and clever strategy for each game. In the course of playing on the field, you can completely change the flexible strategy to win!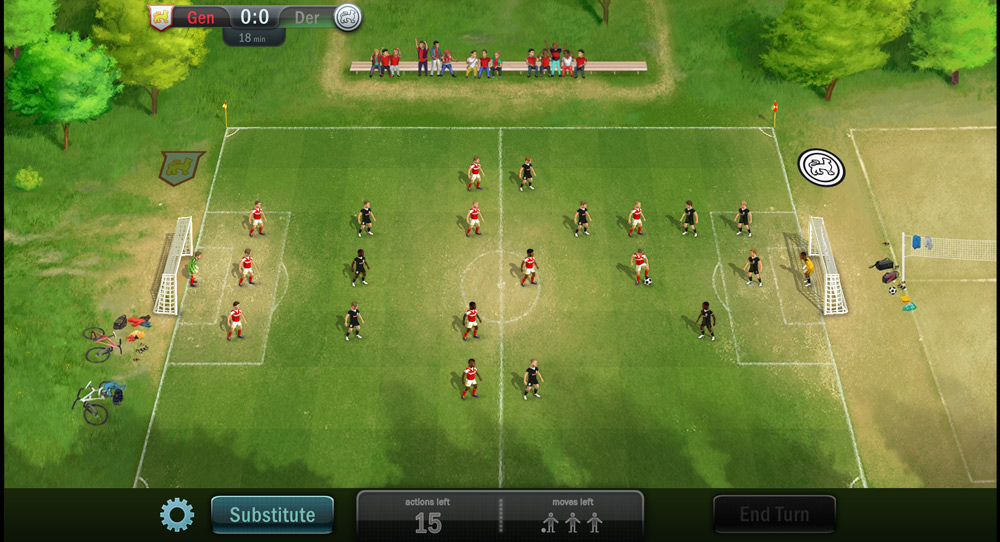 Soccer turn-based game
The Football Tactics PC unique turn-based system allows players to come upstream by applying new strategies from their opponents' mistakes. This is also the only football management game in which you understand why you won or lost.
Campaign
Turn your young football team into the Premier League football superstars, win trophies, train players, buy and sell players in the world transfer market, upgrade stadiums, invest Enter the youth and hire a good coach to develop the team faster.
Face correction tool
This tool helps create new players from more than 150 settings. You can change the face of any player as you like.
Build tournament
Create tournaments or play tournaments shared by other players in Football Tactics. The game supports mod to the gamers community to comfortably expand the gameplay.
Play online
Choose a team from 1 player mode, invite friends and create online tournaments between 2, 3 or 8 gamers.
Support Twitch
Viewers have the option to act in the match, cheering players as if they are on the field. Even, viewers can become players in the team of the video player or the transfer market.
Despite being a unique soccer game with a combination of immersive genre and turn-based tactics, Football Tactics is not difficult to play. In return, you are free to freely build tournaments, strategies and changes right on the field to have the most exciting match!